Make this summer the best summer ever with these brilliant tips and tricks.
Make your own pool beverage boat. view full tutorial
Freeze cubes of aloe vera for instant sunburn relief. photo source
Use dixie cups to make popsicle molds. view full tutorial
Entertain the kids with a water blob. view full tutorial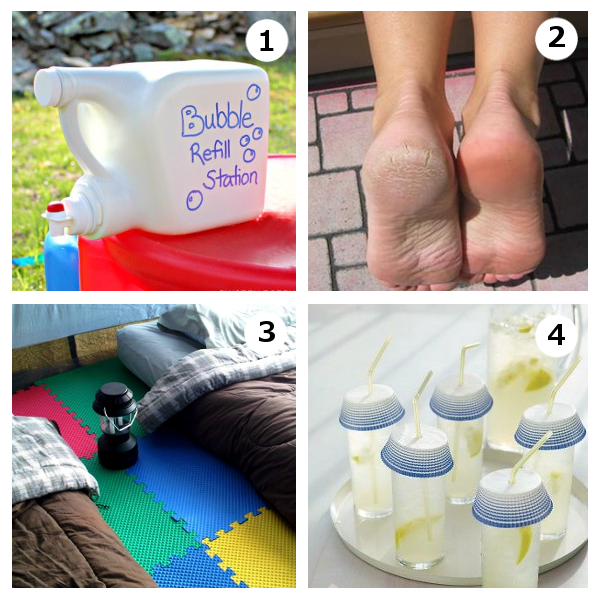 Turn an old detergent container into a bubble refilling station. view full tutorial
Heal dry skin by slathering feet with shaving cream then wrapping a warm towel soaked in 50/50 water and Listerine solution around feet. Leave on for one hour. view full tutorial
Use foam floor tiles when camping for a more comfortable nights sleep. photo source
Poke holes in cupcake liners and place over drinks to keep the bugs out. photo source
Stay up-to-date on any new tips and tutorial by joining DIY Home Sweet Home's social networks.