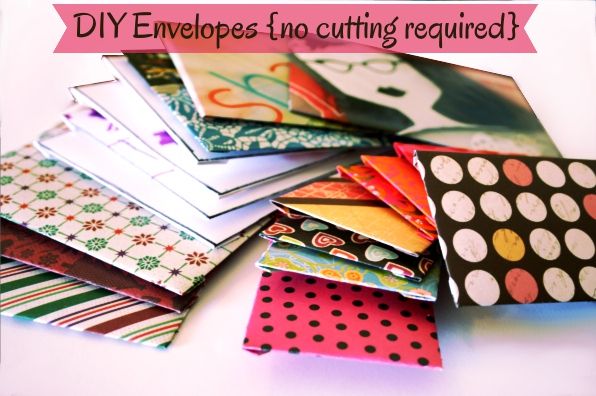 I think I got a little carried away!
I ended up making 34 envelopes in all!!
The
Kreate-a-lope® Envelope Maker
makes envelope making so fast and easy, you will never want to use store bought envelopes again. In the past I've made envelopes by tracing a paper template then using scissors to cut it out. With the
Kreate-a-lope® Envelope Maker
there is no tracing or cutting required.
One envelope takes less than a minute to make
and they are so easy that even my 5 year old can make them!
You can even purchase a bottle of Lick & Stick glue which works just like the glue you find on store bought envelopes. Just glue around the top flap of your envelope and allow it to dry. Once you are ready to use the envelope just lick it and seal it.
(Also works great to make your own stickers!)
The Kreate-a-lope® Envelope Maker uses a simple 3 step process.
Step 1. Place your template over your paper and tear off the excess paper.
Step 2. Center your inner template and fold in the side flaps followed by the top and bottom flaps.
Step 3. Glue your side and bottom flaps together then apply the Lick & Stick glue to the top flap and allow to dry.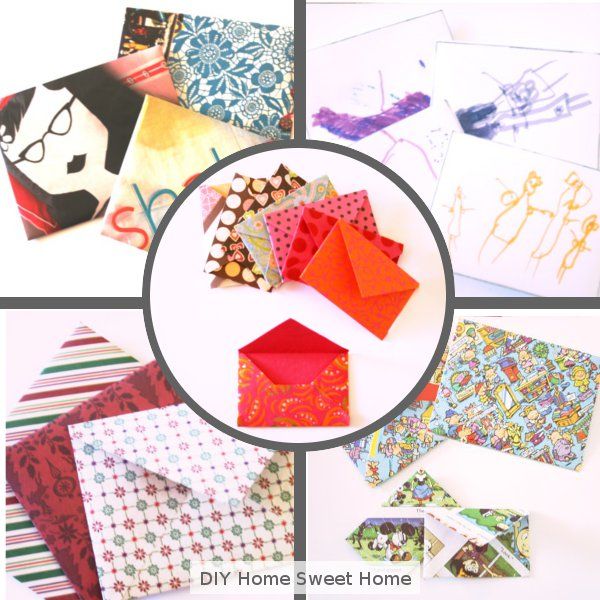 You can use the
Kreate-a-lope® Envelope Maker
to make envelopes from scrap book paper, magazines, kids artwork, newspapers, wrapping paper, posters, or any other paper product.
*Warning* This product is addictive.
Honestly, I wasn't expecting to love this product as much as I do. Here are my personal thoughts on the
Kreate-a-lope® Envelope Maker
.
The Kreate-a-lope® Envelope Maker comes in a variety of sizes (and they are planning on making more) so you are sure to find any size your need.
The price is very reasonable. The cost of one template is not much more than a small box of envelopes (or less depending on what type you usually purchase). I'm very frugal and my first thought was that I would rather save my money and use a paper template but trust me, the time you save on making envelopes with the Kreate-a-lope® Envelope Maker is well worth the money!
My 5 year old is learning how to write and now that she can make her own envelopes she has been writing more letters than I can keep up with. For that reason alone, this product is definitely worth it.
The Lick & Stick glue is amazing!!
It seriously is as easy as it looks. It takes me about 20-30 seconds to make one envelope. This is so much easier (and cheaper) than running to the store to buy one.
On a scale of 1 to 10, this product is definitely a 10 and I highly recommend it.
And now for the best part!!
Here is your chance to win your own
Kreate-a-lope® Envelope Maker
!!
Contest Details:
I will be choosing a total of 3 winners (that's right,

3 winners!!!

)
Each winner will receive two templates from any of the fifteen sizes listed here: http://greensneakers.com/Kreate-a-lopes-Sizes.png
To enter, head on over to the Kreate-a-lope® Envelope Maker kick starter site and take a look at there products then come back here and leave me a comment telling me what size of Kreate-a-lope® Envelope Maker you would use most.
Also be sure to leave me an e-mail address so that I can contact you if you win. (If you are chosen and I do not have a way to contact you I will automatically choose a new winner)
Contest will end Thursday, September 15th and I will be announcing the winner on Friday the 16th.
GOOD LUCK
If you would like to support Kreate-a-lope® Envelope Maker please head on over to their Kickstarter Page to help them reach their goal of $6000. (They are so close!!)
Funds will go toward new packaging and new sizes.