This is a sponsored post written by me on behalf of
Tide® HE Turbo Clean™
. All opinions are 100% mine.
When my oldest was born seven years ago, I never imagined how much laundry one child would add to the load. I went from doing laundry once a week to several times during the week. Since then we have added a second child to the mix and now it seems as though every day is laundry day. As parents the laundry cycle is a never ending cycle.
I would like to introduce you to
What's Up Moms
. They are the #1 parenting channel on YouTube. P&G Tide has partnered up with
What's Up Moms
to show moms like us how Tide® HE Turbo Clean can help "conquers the laundry". They have created this hilarious video showing the struggles moms have with laundry.
I had no idea that SUDS could be the culprit in slowing down the laundry process!! Thankfully Tide has come up with
a first-of-its-kind, the HE Turbo Clean™ formula that is the #1 recommended detergent by leading HE washer manufacturers. It is available in Tide® liquid detergent, Tide Pods® pacs and Tide® powder formula.
By using proprietary, quick-dissolving Smart Suds
™
technology Tide® HE Turbo
Clean™
detergents save time and water helping prevent HE Machines from running additional rinse cycles. Tide® HE Turbo
Clean™
will save you up to 25 minutes of your time and create a more efficient laundry process.
Many HE washing machines have 40% larger drums (vs. traditional machines) and can wash up to 32 pounds of laundry. This also means that a load can contain 40%+ more dirt. EEW!!!! However, when using Tide® HE Turbo
Clean™
, by following their recommended dosing instructions and adding the proper amount of detergent with your load and soil level you can expect nothing less than clean.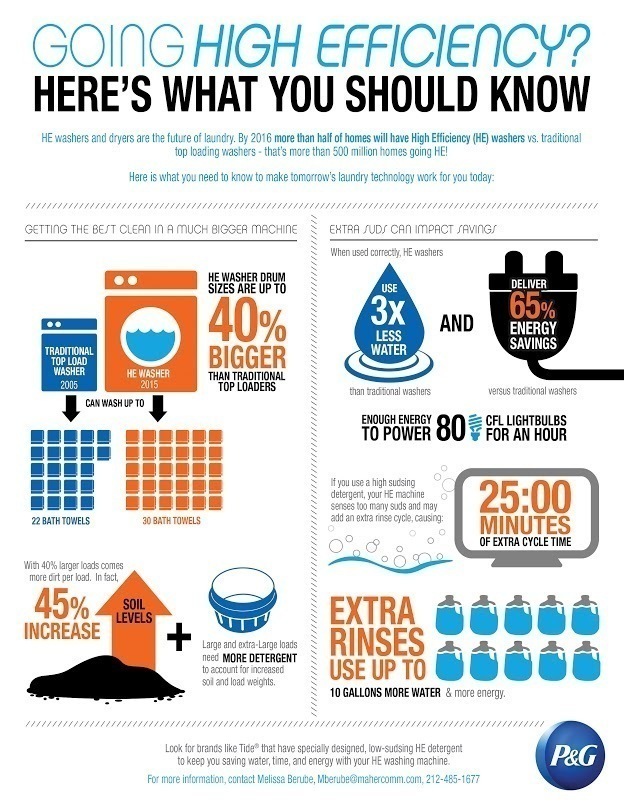 Would you like to see my laundry routine? This routine is not for everyone but it is what works for me and my family.
Monday – White t-shirts and towels
Tuesday - Socks, underwear, and rags
Wednesday – Shirt and dresses
Thursday – Shorts and pants
Friday – Sheets
Saturday – Hubby's work clothes
Sunday – NO LAUNDRY!!!
Not every week follows this schedule perfectly and some days I do more than one load but for the most part this is it.
Here are a couple rules I follow.
Sort by type not color.
Other than the white t-shirts and towels (which are also white), I don't sort any other laundry by color. Doing laundry this way makes it so much easier to fold and put away the clothes. For example, Tuesdays require no folding. I just sort socks and underwear into three piles (mine, hubby's, and kids) then all the rags get tossed into a box that goes in the hall closet.
Not everything needs to be folded
. I used to fold everything. And I mean EVERYTHING!! I never realized how unnecessary it was and how much time I was wasting by folding every little thing. Now the only things I fold are pants, towels, and the occasional spare sheet or blanket. Socks and underwear all get tossed into a drawer. Rags are stuffed into a box that hides behind a closet door. All tops and dresses get hung up.
Do you have any laundry tips you would like to share? Please leave them in the comments below.
Related posts you may enjoy:
Connect with me & stay up to date with new posts on DIYHSH