Before all of the hassle of moving three times in one year, my family used to enjoy a weekly game night. I really miss those days. Whether we had a house full of friends and family or just us, we always had a blast.
So obviously I jumped on the chance to review
North Star Games,
Say Anything Family Edition
.
North Star Games
is the same company that brought us
Wits & Wagers
which has also been a family favorite. Have you ever played a game with friends and halfway through the game you are still confused about how to play?? Not with Say Anything!! That's my favorite part about the game. The rules are so simple, it takes about 2 minutes to explain. Basically a question is asked and the players (just like the name of the game) say anything. There is no right or wrong answer.
The game comes with 360 question cards, answer cards (which are actually adorable little mini dry erase boards), dry erase markers, a color wheel, and a score card.
The judge (that's me) selects one of the answer cards and asks a question. Our first question of the game was "What is the best mixed drink?". The other players then write down their answers on the nifty little answer cards and place them all face up on the table.
The judge then selects which answer is her favorite by placing the arrow on the color wheel to the corresponding color and places the wheel face down on the table. The other players then try to choose which answer the judge picked by placing their player tokens on top of that card.
Hubby (who knows me all too well) knows how much I love my white russians. However, you can tell by the answer I chose on the color wheel, I love chocolate milk even more. Points are added up on the score card and the person with the most wins. You can also watch
this youtube video
showing how to play. This game is for 3-8 players ages 13 and up. However, the little ones love to doodle on the white boards. So if you have a few extra, it's a good way to keep them entertained.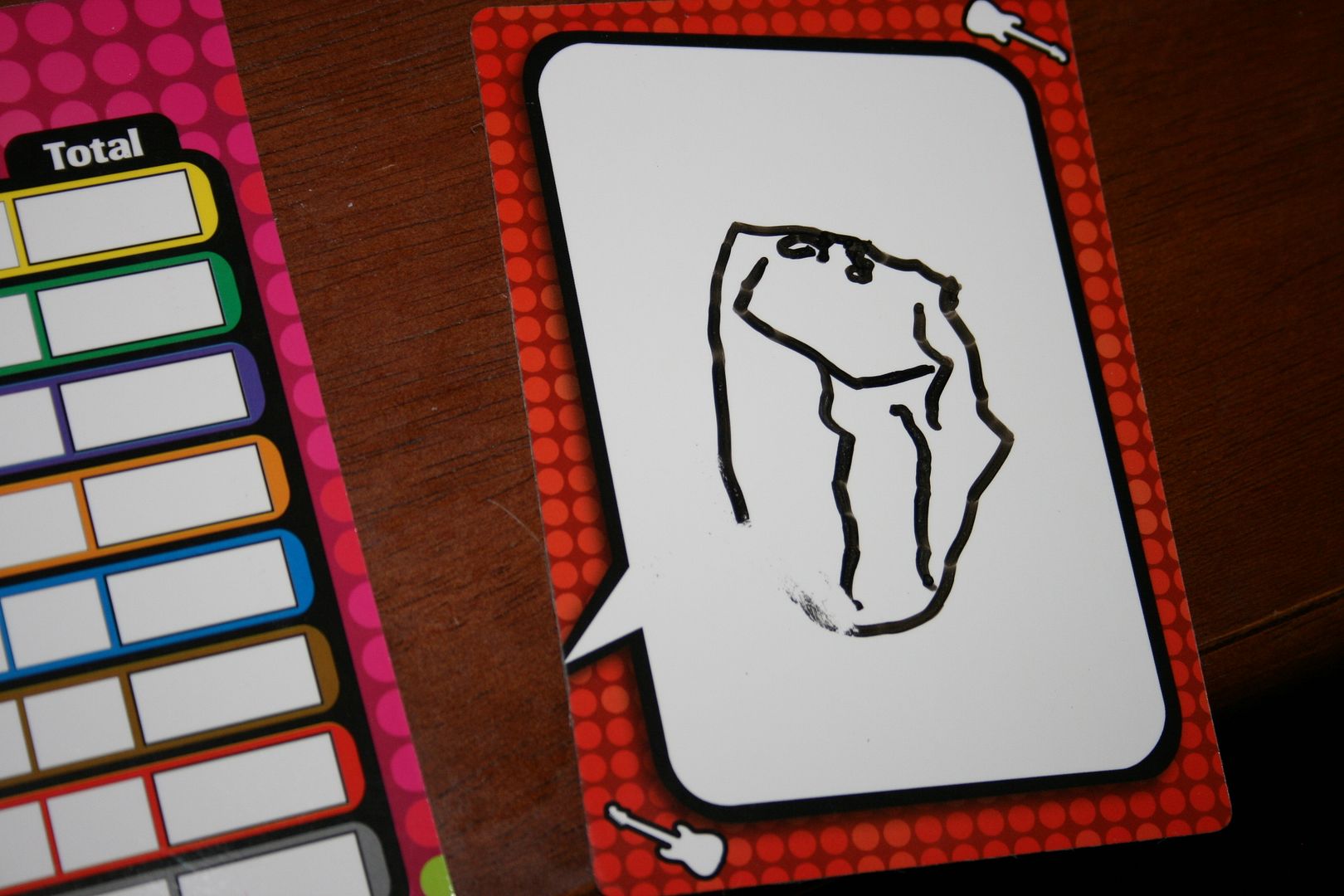 Overall this was an extremely fun game. I planned on having more players but things didn't work out. Even with 3 players we had a blast but I think the more players you have, the more fun the game will be.
I predict both will be hot games this holiday season. You can purchase at
Amazon.com
, Toy's R Us
,
Target
and
Barnes & Noble
for around $24.99ish. Or you can click
HERE
to enter your zip code and find a retailer near you. You can also 'like'
North Stars Games on facebook
page were they list bloggers who are doing giveaways their games.